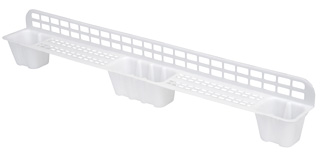 SKiLLETER is a revolutionary pallet with nesting and ultra-lightweight finding out what logistics fields really think, which can be more suitable for variety of palletized size than common pallets. Not only it makes help in reducing burden of cargo handling, but also allows for compact storage. SKiLLETER has a wide array of uses combine with other optional material, which exactly is the flexible pallet.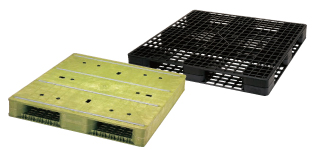 Utilizing the characteristics of plastics to their full extent, we offer various environment-friendly products, built on recycled material, crafted based on high durability "top/bottom adhesion type foamed structure".
Furthermore, we will develop products based on your proposition.
---